Standard Satellite Dish Removal
Standard satellite dishes are receivers that are typically 19" – 24" inches in diameter. These satellite dishes are generally provided by DirectTV or Dish Network, but similar satellite receivers come standard with WildBlue, Hughesnet, and other services.
Ground Mounted Pricing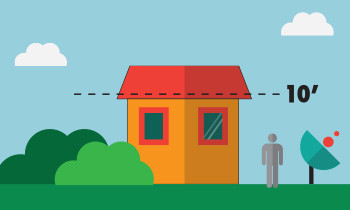 Is your dish at ground level on a pole or stand? These removals are fast and start at just $149.
First Story Pricing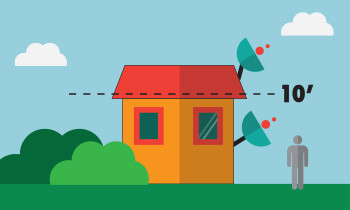 If your dish is on a first story roof or is mounted to the side of the house our removal cost starts at $179.
Second Story Pricing
If you have a two story home (dishes mounted approximately 20' - 25' from the ground) our starting price is $199.
Third Story Pricing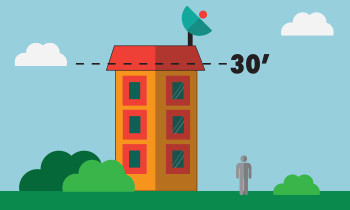 If your removal requires access to a third story roof prices will start at $299. The 40'+ ladders required for this work require two people to operate and we only have one crew in each metro area available with this equipment. Expect longer lead times for these removals.
Not sure how high the dish is?
Contact us with the form to the right or give us a call at 1-800-381-2851 and a member of our sales staff will help you with a custom quote.
What about the wires?
With all removals we will remove the wires that run from the back of the dish to wherever they end. If the wires enter the home we will cut them at the entrance to the home and patch as necessary. If they enter a junction box we will only remove the wire from the junction box to the dish.
What about the mounting bracket?
Brackets are removed from dishes that are mounted to the side of the home or in a fascia board. Dishes mounted to the roof are removed while leaving the brackets in place for weatherproofing. If your landlord or HOA requires the brackets removed from the shingles we can do this for an additional cost of $40 but cannot warranty the roof patch. All brackets that we remove are patched with a clear silicone caulk.
I have more than one dish!
If you have more than one dish or have additional wires/brackets that you want removed please contact us for a custom quote!
Place Order Now!